QMI originally developed the Engine Oil Mist system for marine engines to measure Oil Mist particles inside the crankcase of a running diesel engine. Features of the Engine System include early warning alarms and with the addition of Data logging equipment can provide invaluable Engine health monitoring of your system.   
In addition QMI Engine Systems are used in many manned or unmanned  Land Based applications.
A QMI Engine Oil Mist Detection System typically contains four key components: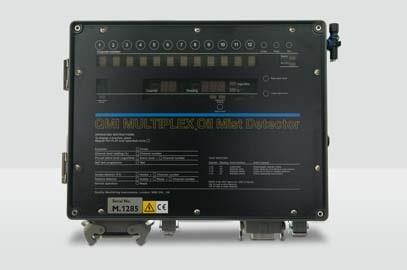 Multiplex Monitor
The QMI MULTIPLEX System can measure across 12-Channels, with options including Engine Shutdown and Datalogging.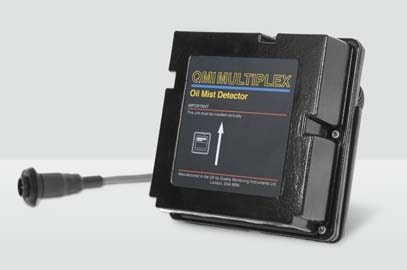 Engine Detectors
Our Engine Detectors measure Oil Mist in restricted spaces, which, for marine systems, is in an engine's crankcase.
A Detector is allocated to every space to be monitored, and mounted such that Oil Mist is drawn from the crankcase via a common suction rail using an independent Fan.

Junction Box
A Junction Box is a key component of a QMI Engine system as it connects up to 12 Detectors to a central Monitor.

Fan
A Fan is used in a QMI Engine Oil Mist Detection system in order to draw Oil Mist from the spaces to be measured through the Detector(s).