ENGINE DETECTOR OVERVIEW
Comprises three aluminium castings, Backplate, Centre and Cover
Sealed to IP65
50cm lead to Bulgin 6 pin in-line connector
Factory calibrated
TECHNICAL SPECIFICATIONS
| | |
| --- | --- |
| Dimensions | 166mm x 160mm x 104mm |
| Unit Weight | 2.5kg |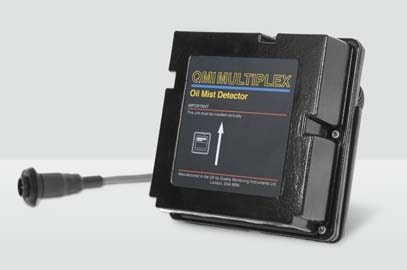 USEFUL INFORMATION
The detectors should be mounted so that the backplate is vertical and on the down throw side of the engine when the engine is running ahead.
The detector backplate should remain on the engine pipework whilst the Detectors are being cleaned.
A throttle valve should be fitted in the pipework to the fan, with a drain. This will prevent excess oil mist being drawn into the Detector and increase the time between cleaning/maintenance.